Nursery
Autumn Term

(2) Newsletter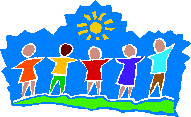 Welcome back after the half term break, and welcome to our second newsletter for this Nursery year.
We welcome Mrs Alcock to the team, as Nursery teacher for the first couple of weeks, due to Mrs Traynor being on compulsory Jury service. We know that the children are in very good and experienced hands until Mrs Traynor returns, and Mrs Leah and Miss Thomas will be there as always, as familiar, friendly faces.
We have planned some really exciting activities for this Autumn half term. We're learning all about LIGHT and DARK for the next few weeks including the festivals of Bonfire Night, Diwali and of course Christmas! As well as learning about what happens during these festivals and talking about the significance of them to the different faiths and cultures involved, we will be creating lots of art and crafts and music to help us to understand the stories behind them.
We will be learning about animals that like to be awake at night rather than the daytime (nocturnal animals), reading Owl Babies and Wow! Said the Owl. We will be consolidating our colour knowledge, reading Noah's Ark and talking about the rainbow's significance in the story. We will be improving our ability to count movable objects accurately and our knowledge of 2D shapes.
In phonics, we will be practising listening to and distinguishing between environmental and instrumental sounds and listening for rhyming words in phrases and stories. We will be listening for the initial sounds in our names and other words and try forming in writing those we can hear.