Early Years Foundation Stage
Autumn Term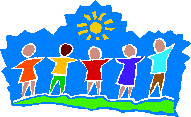 Welcome to St John's CofE Early Years Foundation Stage!
We are so excited to be welcoming all our children and families into the St John's School Family.
The children have already settled so well and we are looking forward to sharing our learning journey as we progress through the year.
We start the year by learning how to use all of the different areas of provision in our indoor and outdoor classrooms.
Learning through play enables children to fully grasp the concepts we will be teaching them throughout the year so its really important we learn how to use the areas properly including how to tidy them up.
We also learn how to learn. It can be really tricky sitting on the carpet and concentrating when we would prefer to be playing with our favourite toys.
We start the year with our topic "Me and My World"
We will be thinking about the amazing person we are and how we are all different and all special and then we will move to think about our families and how we all like and do different things.
We will also be learning about our local environment and making our very own maps of our locality.
Learning at St John's is fun and we hope you will enjoy sharing all the wonderful achievements we make through our online learning journal Seesaw.
The Areas of Learning for EYFS:
Personal, Social and Emotional Development.

Communication and Language.

Physical Development.

Literacy.

Mathematics.

Understanding of the World.

Expressive Arts and Design.