Nursery
Summer Term

2 Newsletter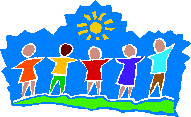 Welcome back after the holiday, and welcome to our final newsletter for this Nursery year.
The time has literally 'flown.'
As you reflect over the past year, we are sure it will seem such a short time since you were bringing your child to Nursery for their first day.

We have planned some really exciting activities for this half term (please read the paragraph below.) How can you help your child? Share some traditional stories with you child and encourage them to talk about what has happened and what might happen in the story.

As mentioned above, Traditional tales will our topic for the coming half term. The children will be comparing and contrasting different versions and themes of well- known stories. The first book will be Where the Wild Things Are.
Following on from the drama session in Art Week, the children will be exploring the imaginary journey Max took to the land of the Wild Things.
Continuing our theme, the children will be focussing on the traditional tale of The Enormous Turnip and the Enormous Watermelon. Elmer the Elephant will also make an appearance somewhere during the term.